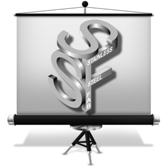 About Stainless Steel Fabricators
Stainless Steel Fabricators, LTD is based in East Texas and serves clients all over the world.
How it all started.
SSF was founded by Gregory King. Greg began his career in 1977 working for the family business fabricating food service equipment. In 1990 Greg branched out on his own and formed Stainless Steel Fabricators. He expanded the scope and capabilities of the business to serve a broad array of industries. Greg is a hands on manager with a very sharp eye for detail. Ask anyone that works for him, nothing goes out the door unless its perfect.
SSF has a loyal group of employees. Many who's fathers worked for Greg's father. Their experience and dedication runs deep.
Privately held and owner managed for more than 20 years, Stainless Steel Fabricators has the experience, stability, and reputation for quality you can trust.
Comments from our Customers
Big enough to get the job done, small enough to know my son's name. Greg I really appreciate you and your company.
My wife and I were impressed with Mike's in-depth knowledge and his guidance regarding the many options we had to choose from.
We could tell right away that you've had many years in the field, and your courtesy and professionalism are outstanding.
We found the people at Stainless Steel Fabricators easy to work with, honest, and fair in our dealings.
Our business relationship with Stainless Steel fabricators has been very pleasant and we look forward to our ongoing relationship as well as the enjoyment of our new stainless steel countertops.
Your no-nonsense, get it done, and do it right attitude is refreshing. Others should take note.